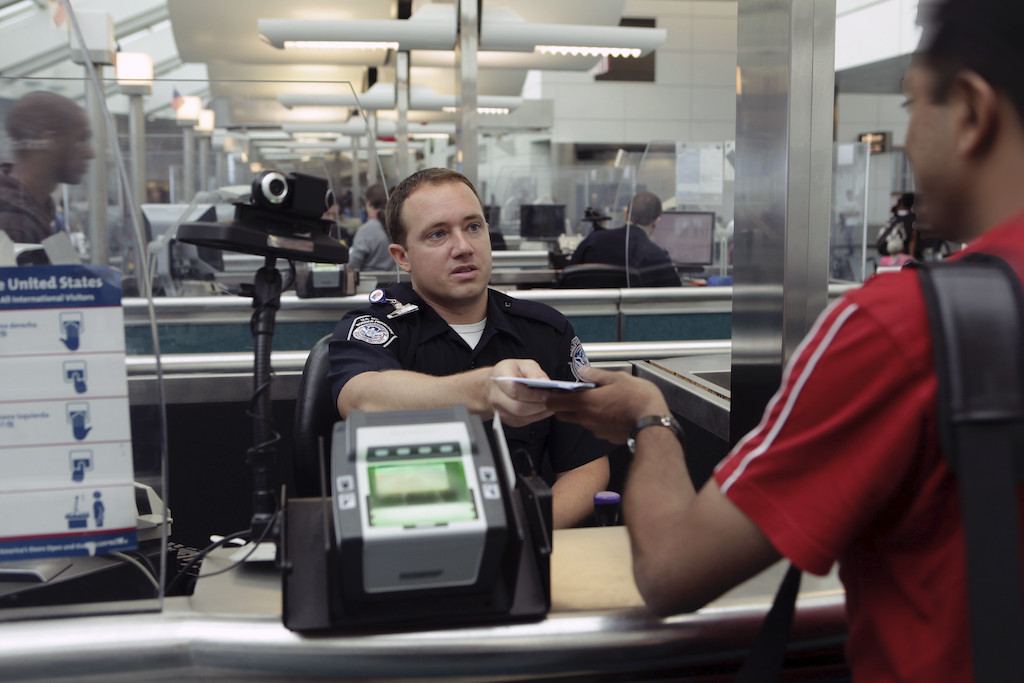 International arrivals to the U.S. are slowing down, so the industry is right to worry that requiring travelers to disclose social media profiles as part of the online application for the visa waiver program could be viewed as unwelcoming.


It's fair to say that the United States' inbound tourism market has seen better times.

International visitation is down 1.9 percent for the first six months of the year, according to preliminary data shared by the U.S. Commerce Department's National Travel and Tourism Office. Market share is declining too, with trade lobby group U.S. Travel Association reporting a four-year slide in global market share of long haul travel to 11.3 percent this year. They predict that number will drop to 10.9 percent by 2022, costing the U.S. $180 billion in international traveler spending.

And amidst all of this, the country's tourism marketing arm Brand USA has still not been renewed, though some progress has been made on that front over the summer. This is the backdrop upon which a proposal from the Department of Homeland Security to make the collection of social media profiles a requirement of the Electronic System for Travel Authorization (ESTA) application is worrying travel officials. That would be everything an individual has posted on Twitter, Instagram, Facebook, and more.

Visitors from 38 eligible countries use the online application system to apply for the U.S.'s Visa Waiver Program. The Homeland Security proposal is to require "social media user identifications (also known as usernames, identifiers, or handles)" for a number of mainstream social media networks that the applicant used in the past five years. Currently, such a disclosure is optional.

The information would be limited to what is publicly available without a person having to follow, friend, or connect with the user. Homeland Security says such information can help "provide positive, confirmatory information to verify identity" of an applicant as well as "identify potential deception, fraud, or previously unidentified national security or law enforcement concerns." In addition to the visa waiver program, the change will apply to other immigration benefits and visa types, affecting an estimated 33 million people per year.

Tori Barnes, executive vice president of public affairs and policy at U.S. Travel, said the group is worried about the chilling effect this may have on inbound visitors from some of America's top markets.

"We've always thought that security is important and it's critical to travel … but we have questioned how helpful this particular policy is for security because bad guys aren't likely to be honest in declaring their social media activity," Barnes said. "We're worried that this policy could discourage legitimate travelers from visiting the U.S. … at at time when we want to encourage people to come here as we're seeing slowing growth in the international inbound market."

Barnes told Skift that the lobbying group had articulated their concerns about the policy at high levels in both the State Department and the Department of Homeland Security. According to a Cato Institute study, between 1975 and 2017, just one American was a victim of a terrorist attack perpetrated by a person who entered the U.S. on the Visa Waiver Program.
"NONE" OR "OTHER"
The policy, which was posted by the Homeland Security on Sept. 4 to initiate a three month request for comment period, is a seemingly subtle but potentially significant change. Since December 2016, visa waiver applicants have been invited to include their social media accounts as an optional field on the ESTA form. This policy change, which would go into effect into 2020 according to reports, would make such a response to the field required in order to successfully submit the online application.

Though there would be an option to choose "none" or "other" to complete the social media field, it is not clear if applicants who have social media accounts and yet choose not to disclose them — for example, on philosophical or privacy-related grounds — would have their applications denied. On that matter, the policy states: "CBP will continue to adjudicate a form where social media information is not answered, but failure to provide the requested data may either delay or make it impossible for CBP to determine an individual's eligibility for the requested benefit."

Skift asked Homeland Security for clarification on what would happen if an applicant chose "none" or "other," but did in fact have social media handles publicly available via a Google search that they chose not to disclose. Would this result in their application being denied? The department did not respond to repeated requests for comment.

Prior to these disclosures being part of the visa waiver form, Homeland Security already had the authority to manually search for the social media accounts of would-be travelers to the United States. According to a recent report from NYU's Brennan Center for Justice, which examined the department's use of social media and other data collection in the name of national security, "it does not appear that the officer must first make a finding of 'possible information of concern' or 'a need to further validate information' in order to do so."

Homeland Security did not respond to a request for confirmation on this matter.
A HUNGER FOR MORE
The changing traveler sentiment and motivations affecting inbound international travel can be attributed to several things. These include trade tensions, global economic cooling, a strong dollar, and as U.S. Travel diplomatically put it, "uncertainty surrounding the Trump administration." While some critics have explicitly said the Trump administration's harsh anti-immigrant and America-first policies are deterring visitors, Barnes said there is currently no data that indicates traveler sentiment specifically on the social media policy.

"We're looking into how to capture if it is having an effect … from a data driven perspective," Barnes said. "But we don't have any data that demonstrates it's having a negative effect."

However, there is plenty of privacy-related concern around the policy. Raya Koreh is a co-author of the aforementioned Brennan Center report. She says that while the collection of social media by Homeland Security has its legacy in Obama-era policies, the department's "hunger for collecting more and more social media info has expanded under Trump."

In addition, Koreh explains that a 2016 privacy impact assessment issued by Homeland Security said that social media information gathered from visa waiver applicants will not only be used to look at the individual's posts, but also who they have interacted with or followed.

"There is no restriction on CBP looking at the posts of applicants' social media contacts … as long as it's relevant to making an ESTA determination. That's an incredibly broad standard," Koreh said, "With those broad standards there is going to be a lot of info scooped up. There will be a chilling effect. People will self censor when they know the government is looking at what they say."

Skift asked Homeland Security for comment on the privacy implications of this broad standard; it did not respond.

In addition, at a Brand USA Travel Week event in London on Sept. 10, Skift also asked the director of the National Tourism and Travel Office, Isabel Hill, about the potential impact such a policy might have on international visitation; Hill declined to comment. However earlier in the session, which was attended by vendors and buyers in the European market, she affirmed the Commerce Department's commitment to the tourism sector.

"We really, in the United States, want and welcome international visitation. It is important to our economy, it creates jobs … and I think it's very good for those of you who are working with customers and making money — that's we in the Department of Commerce want you to do."

That said, as Koreh notes, with this policy change to the Visa Waiver Program as well as other visa applications, "pretty much anyone who is seeking to come to the US will be asked for their social media identifiers."

If travelers don't feel comfortable with that requirement, inbound arrivals to the U.S. may continue their downward slide.

Photo Credit: A CBP Officer processes an incoming passenger at the Newark International Airport. James Tourtellotte / United States Government Work / Flickr
Original article: https://skift.com/2019/09/16/social-media-requirement-for-visa-waivers-may-have-chilling-effect-on-u-s-tourism/