The Electronic System for Travel Authorization (ESTA) is designed for those seeking to travel to the United States under the Visa Waiver Program. While Americans do not travel under the Visa Waiver Program to the U.S. many of their friends and family do. Be aware that on September 8, 2010, a fee of $14.00 was introduced for Visa Waiver Program Travelers registering under ESTA.  The fee includes:
$10.00 – Collected pursuant to the Travel Promotion Act (TPA) (Only if Approved)
$4.00 – Administering ESTA
Please note that there is only one official ESTA website and that is https://esta.cbp.dhs.gov.  Third-party companies who are charging a fee to assist travelers in registering under ESTA are  NOT operating on behalf of the U.S. government.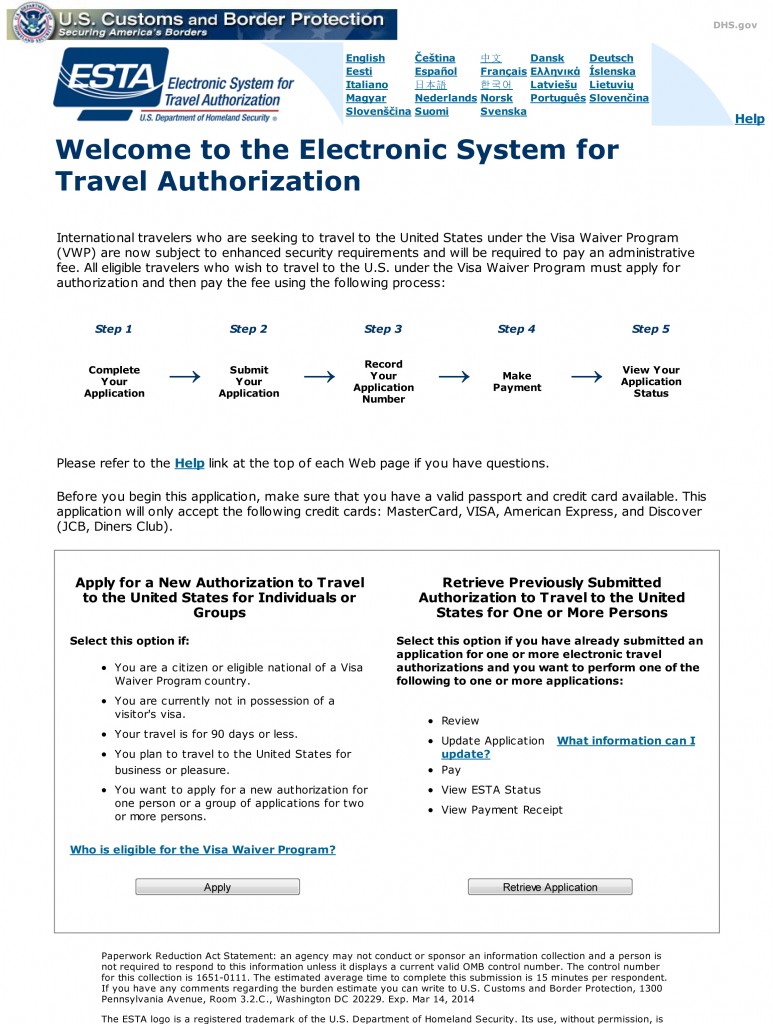 ESTA – Welcome to the Electronic System for Travel Authorization
This is a screen-shot of the real ESTA website.
Visa Waiver Program travelers who are looking for information on how to apply for ESTA should be aware that third-parties have established Web sites that charge a fee to provide information about ESTA and to submit ESTA applications on behalf of the VWP traveler. These businesses and Web sites are not endorsed by, associated with, or affiliated in any way with the Department of Homeland Security (DHS) or the U.S. Government. All U.S. Government Web sites can be identified by ".gov".
The US Government and US Embassy has no control over private companies who wish to offer such services for a fee. Many travelers are alerted to the fact that these companies are not the official ESTA site because the page displayed after searching Google for "ESTA" shows their entries as being a "Sponsored Link". The official DHS sites are underneath this advertisement, and end with ".gov".
For more information regarding the Electronic System for Travel Authorization, please visit the U.S. Customs and Border Protection website at: www.cbp.gov/esta